Our Lead Recovery Trap is made with the Range Systems signature ballistic rubber products. As a result, it is designed to capture rounds without the hazards of ricochet or splatter. Our bullet traps utilize our proprietary Dura-Bloc™ and Dura-Panel™ and are made with the finest AR500 steel in the industry to provide the best in bullet containment and safety. The design of these portable traps allow for close quarter training up to and including point blank range.
24″ x 48″ Shooting Surface
No Ricochet or Back-splatter
Air Gap Design
Collection Trays Allow for Lead Recovery
Rated for pistol rounds, 5.56 SRTA/SS109/M193 and7.62/M80/M59/150g ball ammo
Small Footprint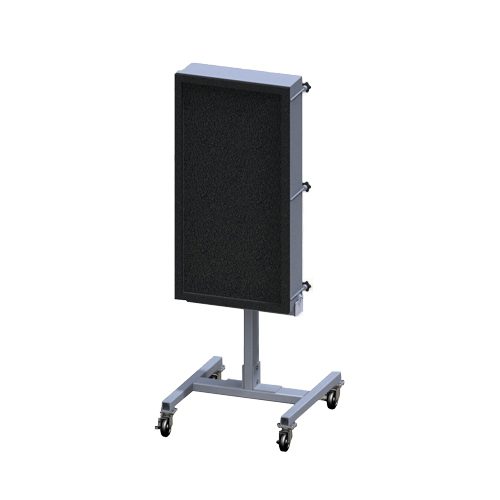 Bullet traps have been designed to safely, reliably, and consistently receive bullets under all conditions and in all calibers appropriate to your shooting and training needs. They safely collect and store all bullets fired into them without affecting ongoing shooting, and without causing environmental damage. They safely and efficiently allow for the removal and disposal of collected lead and other debris without causing environmental damage, and without violating city, county, state, or federal regulations.
The Guardian TS™ Gun Clearing Trap is our most popular clearing traps in the Guardian line. Long time use by Military & LE personnel is proof positive in the dependability of this device in clearing both handgun and rifle (up to .308 / 7.62). The trap is made with AR steel, Granulated Rubber and our proprietary Dura-Bloc material, the Guardian TS is built to take a hit and keep on ticking.
Handgun and rifle capable (7.62 / .308)
Rubber granular & Dura-Bloc materials fill the steel housing
Molded rubber opening prevents weapon scratching
Can be used indoors or outdoors
Integrated handles makes for easy handling
Wheels give the Guardian TS™ mobility
Pre-drilled holes on the base are provided for fixed mounting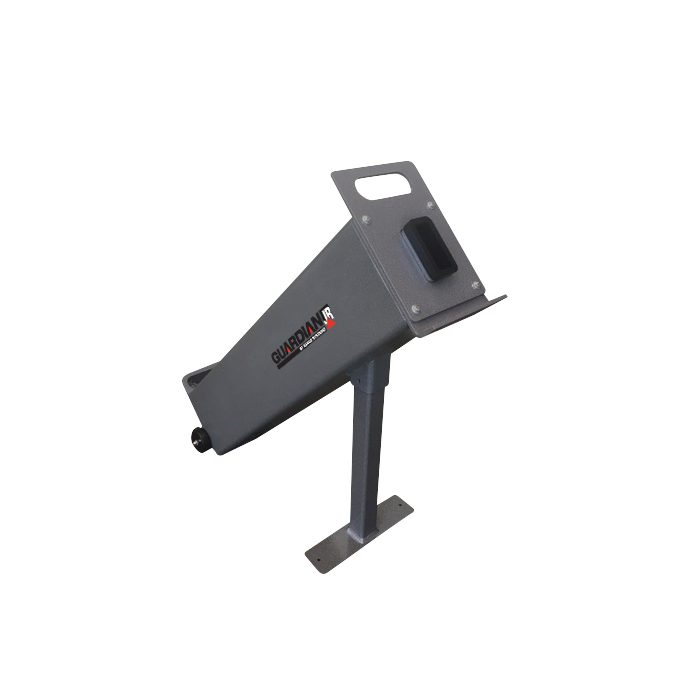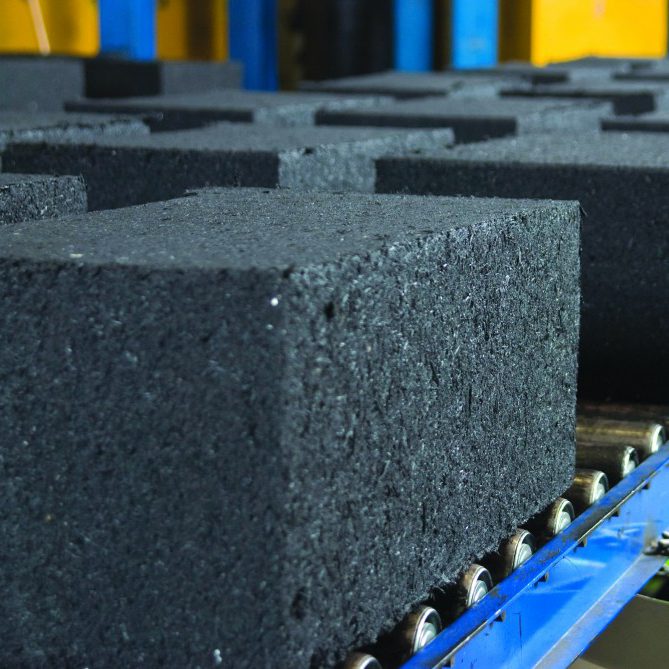 We offer a unique, recycled rubber, which is cold pressed using a patented production process. Our ballistic rubber virtually eliminates ricochet and splatter while also reducing airborne lead by 99%. This product includes a UV protection for outdoor placement allowing for a more versatile use. To place large orders, please call 877-423-1785 for pricing. The use of tracers or any other incendiary-type round is prohibited.
Patented rubber composite block designed to encapsulate ammunition up to 7.62 caliber. Self-healing properties seal the bullet's path after the round has penetrated the surface so each bullet is encapsulated inside the ballistic rubber block. The Dura-Bloc is a replacement item for the Encapsulator Bullet Trap System.
The Range Systems Sight-Bloc™ is superior to sandbags and metal rests for sighting in a rifle. Its molded rubber construction provides a stable rifle rest that can be easily re-positioned to provide three different heights. The Sight-Bloc™ will endure extreme conditions and unlike sandbags will not absorb water or leak its contents. The versatile design of the Sight-Bloc™ accommodates for larger capacity magazines as well, all one needs to do is simply rotate the product to change the height from 4″, 7″ or 9″. The use of tracers or any other incendiary-type round is prohibited.
• Made from recycled rubber
• Superior to sandbags and metal rests
• Will not deteriorate, freeze or become water-logged
• Stable and repeatable rifle rest
• Re-positions to three heights: 4, 7, or 9 inches
• Made in the USA